David Pastrnak hasn't played a game since he developed a mysterious injury during Game 1 of the series against Carolina. In the 8 days that he's been sidelined, he has skated 3 days in a row at practice, even taking battle drills during yesterday's ice time. So, the question is whether he should play this afternoon or should he not.
Bruce Cassidy commented upon his status after practice.
"Better than they were," Cassidy said when asked of Pastrnak's chances to play in Game 5. "He skated today, made it through practice, did a few battle drills. Some of that will depend on how he feels in the morning, if there's residual effect. And then we'll make a decision. The other day we thought he had an outside chance. Now I'd give it better than that.

"We'll have to make a decision in the morning. Four o'clock game is tough. You go 7 or 8 [o'clock], you get to test it out in the morning. That'll be the challenge for the medical stuff, but if we feel he's 100% – no risk of further injury – he'll be in the lineup."
In his absence the B's have a record of 2-1, the last game featured third period fireworks after the B's seemed to flip the switch. If the team is gearing up to make a deep run for the cup, is it worth bringing Pasta back for this series?
If your answer is like these
I'm not convinced that David Pastrnak being out tonight is necessarily a bad thing.

— Tony Massarotti (@TonyMassarotti) August 14, 2020
The blame game? I know who I'm picking.https://t.co/556UpepxNV

— Tony Massarotti (@TonyMassarotti) August 17, 2020
which are laced with scorn toward the young winger, you would be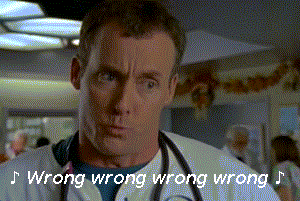 The B's could have used his skill in that game. And just because he was a bonehead during quarantine, resulting in more Q time, doesn't mean we have to keep piling blame upon him. He made a mistake, or even multiple mistakes, get over it.
If you believe that keeping Pasta out for one more game to fully heal up, that might be the right call. I doubt that Cassidy would keep him out if he's ready to go for a game after which they could advance with a win.
We'll have to see what come out of the Bruins camp regarding Pasta this morning.
Game 5 is today at 4pm on NESN and NBCSNPDQASAPOMGWTFBBQ.