Yesterday was Elimination Wednesday. So many series were on the brink of completion: Columbus – Tampa Bay, Arizona – Colorado, Montreal – Philadelphia, and Carolina – Boston. All but one of those series wrapped up. Tampa Bay had to play yet another overtime to decide the game because Columbus wouldn't just die. Arizona put up absolutely no fight, demonstrating that while they were good enough to beat the Preds, neither of them should probably have been anywhere near the playoff structure.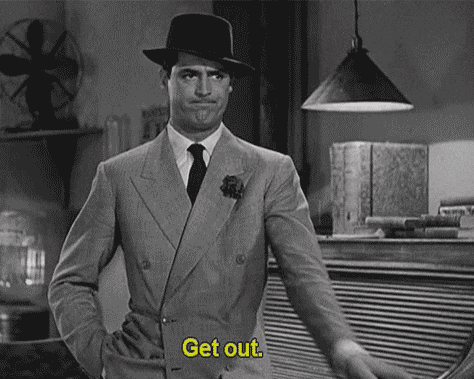 Only Montreal refused to bow out gracefully, living on to play again on Friday.
The Bruins won 2-1, advancing to the second round on the sticks of David Krejci and Patrice Bergeron, both on the power play. Bergy's last second effort to score the game winner is just another gorgeous and improbable goal to add to his legend.
Bergeron catches Mrazek sleeping here.

He banks one home for the power-play goal.

What a heads-up play here.

2-1 Bruins. pic.twitter.com/Yr7zhnBjtf

— Conor Ryan (@ConorRyan_93) August 19, 2020
The Pancakes just couldn't get a good shot in after the first and they also couldn't get out of their own way. So, home they go.
For the second year in a row, Chara and Brind'Amour speak for quite a bit during the handshake line.

Plenty of mutual respect here. pic.twitter.com/48YJm7rGoG

— Conor Ryan (@ConorRyan_93) August 19, 2020
David Pastrnak played for the first time since Game 1. He had assists on each of the goals. And he was adorable after the game, which is super important to know.
David Pastrnak — with Zdeno Chara:

Pastrnak: "First off, today I'm losing the bicep contest by a mile." pic.twitter.com/9F3ty8QPPN

— Conor Ryan (@ConorRyan_93) August 19, 2020
So, who's next? Since Montreal bought another game and the Isles – Caps series could wrap up as early as tonight and as late as Sunday, we don't exactly know yet. Should the Isles advance, the Bruins would play Tampa Bay. If the Caps pull an upset, the Bruins would play them. Of course, this assumes that Philadelphia eliminates Montreal.
Thankfully, the Bruins have a few days off before the next round begins.