If you made a list of things that the Boston Bruins needed last night, no doubt neither "running into overtime in the first half of a back-to-back" or "losing in overtime" would be on said list. That's exactly what happened last night.
The Tampa Bay Lightning was missing one of their New York Rangers refugees top defensemen in Ryan McDonagh, who was injured in the Game 1 loss to the Bruins. He was replaced in the lineup by two defensemen: Braydon Coburn and Luke Schenn. You know he's got to be good if he needs two players to fill in for him. Jon Cooper opted to go with 11 forwards and 7 defensemen, which seemed to be a good strategy.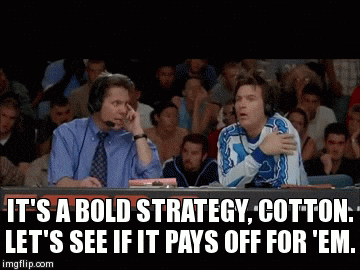 You know what, the Bruins lost and I just don't feel like getting into it. I'm tired and annoyed and this is the last thing I want to do right now.
Here's the condensed game if you want to see it. Hopefully, the boys will get their act together tonight.