The Bruins have struggled vs the Tampa Bay Lightning at Scotiabank Arena, and then the players postponed the playoffs. Now we're back, and it's Game 4 of the playoff series. Lets do that hockey!

It's playoff round 2.
The Bruins got back to their old selves through the first round playoff series vs the Carolina Hurricanes. They didn't always look dominant, but they did take care of business in 5 games.
Notable events included a 3-game absence by an injured David Pastrnak, some appearances by prospects Jack Studnicka, Jeremy Lauzon, Connor Clifton and Karson Kuhlman, and the playoff exit of Vezina-nominee Tuukka Rask. Rask opted out of the playoff bubble, citing a family emergency after two games. The Bruins have since relied on Jaro Halak in net with backup netminder Dan Vladar warming the bench.
Game 1 vs the Lightning looked good for the Bruins – they started out strong, scored first, survived the 2nd period pushback, scored on the power play, went up 3-0 and survived a late rally for a 3-2 victory.
Game 2 was less impressive. They got on the board early with Nick Ritchie jamming the goal, and Vasilevskiy losing track of the puck, but would soon give back the lead – or would they? The Bolts botched handling the Bruins clearing the puck out of their zone, with the would be goal scorer re-entering the Bruins zone before one of his teammates exited. The Bruins challenged the goal for offside and the goal was erased.
However, the lead *still* would not last as a stumbling shot from a prone Blake Coleman leaked past Jaro Halak.
The Bruins had a lot of issues maintaining control of the puck in the neutral zone, and Halak was peppered with shots. However, the power play worked for them, with Pasta & Marchand combining for a PPG to retake the lead. Nikita Kucherov would tie it up less than a minute later.
Then halfway through the 3rd period, Blake Coleman would strike again off a stretch pass from Victor Hedman, taking the lead for Tampa. Things looked tough for the Bruins, but Brad Marchand would not be denied, scoring the tying goal off a feed from Sean Kuraly.
However, Tampa is undefeated in OT during this postseason, and that trend continued with the Lightning dominating puck possession for over 4 minutes, until Ondrej Palat scored the game winner, defeating the Bruins 4-3.
Game 3 was… embarrassing.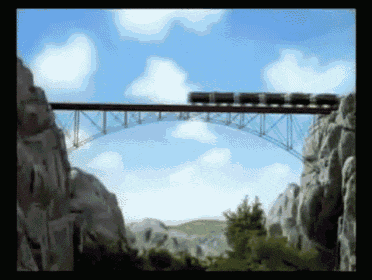 They initially kept Tampa's shot count down, but that did not keep their opponents off the scoreboard with Tampa going up 4-1 with 3 power play goals and the Bruins were not generating many shots on net. At this point, the Bruins pulled goaltender Jaro Halak, inserting Dan Vladar in net. However, after making some nice stops, Vladar got torn up by the Lightning with the Bruins losing 7-1. Highlights include a lineup that made little sense, a linesman running a pick play on Lauzon, giving Tampa an unchallenged shot on goal, and conversely, Torey Krug getting ejected for shooting a puck at a linesman.
The Bruins trail in the series 1-2
In a seemingly unrelated matter, the NBA's Milwaukee Bucks players walked out on their playoff game in response to the shooting of yet another black man by police in Kenosha Wisconsin. The team and the NBA agreed to delay the game as well as games from 2 other series.
The NHL played their Wednesday slate of games, with a perfunctory "moment of reflection" but the players convinced the league to defer Thursday & Friday's playoff games.
---
What will be the lines today?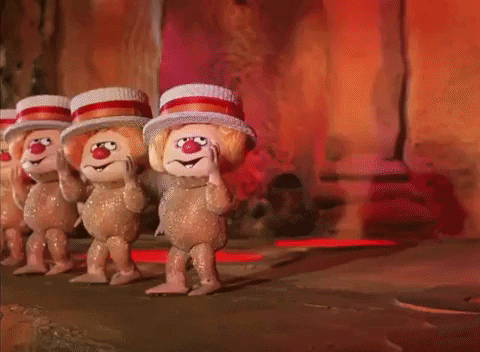 In game 3, the Bruins were unable to put Sean Kuraly on the ice, as he was "unfit to play". Connor Clifton was also a late scratch, even though coach Bruce Cassidy had suggested playing Clifton as a forward that day. opting for a 7-D configuration, rotating Anders Bjork out, and bringing in Par Lindholm, John Moore & Jeremy Lauzon.
One must assume that they will NOT make that mistake again.
Hopefully Kuraly, Clifton, and Bjork will return to action this afternoon.
Late reports are saying that Clifton is back, Kuraly is not, and Kuhlman is in.
Bruins Forward Lines

Bruins Defensive pairs

Bruins Goaltending
#41 Jaroslav Halak
(#80 Dan Vladar)
---
The Lightning appear to have found their stride with the Point-Kucherov line being pretty effective in Game 2, and the previously moribund powerplay catching fire in Game 3.
Steven Stamkos has missed the playoffs with a lower body injury. Ryan McDonaugh left late in game 1 and missed games 2 & 3 with Braydon Coburn and Luke Schenn both taking his place. . Will he play today? Forward Mitchell Stephens was a scratch .
Tampa Bay Lineup:
Given the above, I am assuming the same lineup from Game 2 will appear in Game 4.
Forward Lines
————-
#18 Ondrej Palat — #21 Brayden Point — #86 Nikita Kucherov
#17 Alex Killorn — #71 Anthony Cirelli — #9 Tyler Johnson
#19 Barclay Goodrow — #37 Yanni Gourde — #20 Blake Coleman
#14 Patrick Maroon — #13 Cedric Paquette
Defense
————-
#77 Victor Hedman — #24 Zach Bogosian
#55 Braydon Coburn — #81 Erik Cernak
#98 Mikhail Sergachev — #22 Kevin Shattenkirk
#2 Luke Schenn

Goaltending
————-
#88 Andrei Vasilevskiy
(#35 Curtis McElhinney)
---
Officiating:
————-
Today's Referees: #28 Chris Lee, #6 Francis Charron
Today's Linesmen: #83 Matt MacPherson, #54 Greg Devorski
H/t
Scouting the Refs
.