As I mentioned on Friday, Cam Neely spoke to the media regarding the Boston Bruins roster. Maybe both he and Don Sweeney have a bee in their respective bonnets, but both executives seem to be talking about the team with a fire that suggests that their seats are getting a little too hot for their britches.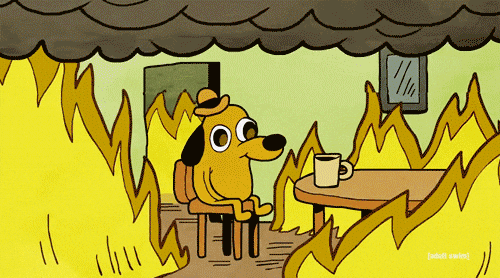 The short of it: Cam says they need to take a long, hard look at the the roster and determine which changes need to happen to win now and compete with the elite teams. For sentimentalists like me, who love players (sometimes irrationally), it means having to be prepared for roster moves that will piss me off/ make me sad.
Two of the biggest names happen to be UFA defensemen: Torey Krug and Zdeno Chara. Neely's comments on Krug seem to suggest that while they would love to keep him, they're going to let him walk:
We love Torey. We love what he's brought to the organization both on and off the ice. He's turned into a fabulous leader for us. But at the end of the day, both sides have to do what they feel is right, us for the organization and Torey for him and his family.
I get it: it's a business and players and personnel don't take this personally. But as fans, we have that extra dimension of investment in the team, and especially the players so when I read or hear Cam's words, I can't help but think what I've perhaps known for months: they're going to let Torey walk. I just hope he doesn't go to a team that will immediately bite the Bruins in the ass.
Now, with Chara, it seems that there has to be an agreement on what his role would be. Neely describes Chara as being initially disappointed with being dropped from the first power play unit, then the second power play unit while remaining a key component of the Bruins penalty kill. For a player of Chara's calibre, aging is a hard process; while he still trains in a way that puts other athletes to shame, he is losing a step. The months he had off showed a visibly slower Chara on the ice than he appeared in March. However, his leadership ability is priceless. Ultimately, Chara's return hinges upon taking a lesser role, likely down in the pairing lineup, possibly giving up the "C" for an "A".
Like Sweeney, Neely is vocal about his support for Tuukka Rask through this upcoming year. He wisely is only talking about the known term.
As for changes in the roster, Neely said they are examining the size of the current group of players, looking to probably improve there. He is hoping that younger players in Providence like Jack Studnicka and Trent Frederic will be ready to take the next step up with the big club, that that is one way the team is looking to fill holes in the roster.
One area of weakness he pointed to was 5-on-5 scoring. This is an area that has needed improvement for years since beyond the first line, secondary scoring has been a continual issue. Sure, we thought they solved it with the trade deadline in 2019, but when Marcus Johansson signed for a super reasonable deal in Buffalo while the Bruins signed the first of two Ritchie mistakes, it was apparent that this would continue to be an issue. Inconsistent scorers abound on the team; while David Pastrnak had a career year, Charlie Coyle solidly built off his postseason turn, the rest of the lineup was flat. The power play was another story with the B's scoring nearly a quarter of their goals on the man-advantage.
Ultimately, the B's inability to get through the large stacked Tampa defense is what caused them to lose. It could be the defense one game or a hot goalie another, the B's having scoring issues which need to be addressed. It might not be done through free agency. It could be done through trades. It should happen from within.