It always happens. I write about something with the most recent information, some 3 weeks old, and then brand-spanking new stuff comes out directly contradicting that previously known.
Yesterday, Pierre LeBrun tweeted that the NHL Commissioner Gary Bettman and NHLPA head honcho Don Fehr had talked recently to break the silence.
Not to make too much about it, but hearing that Gary Bettman and Don Fehr recently spoke to break their silence with each other. And spoke again over the last few days. Whether that means anything? Better than the alternative.

— Pierre LeBrun (@PierreVLeBrun) December 2, 2020
Apparently the two men spoke about 3 times over the past week with each wanting to commit to a season starting in January. However, there has been no movement on official plans.
Again, this has everything to do with money. At a virtual conference for Sports Business Journal's Dealmakers in Sports, Bettman insisted that the owners are not trying to renegotiate the new CBA but are trying to get their fair share.
"Whatever the revenues are, the players only get 50 percent," Commissioner Bettman said. "And if we overpay them and they don't pay us back in the short term, they have to pay us back over time. There will be stresses on the system, and we've had discussions about what those stresses are and how they might be dealt with, but we're not trying to say you must do X, Y and Z. We're trying to look for ways to continue to work together.

"I know it's being portrayed as something else, and it's unfortunate and it's inaccurate, because at the end of the day, if the system gets stressed, it's going to be stressed for both of us.

"If we have to pay out lots of cash, two-thirds of which is going to come back to us, that may cause some stress, but we'll have to deal with it if we're going to move forward. And by the same token, if the players owe us more money than anybody imagined, the salary cap could be flat or close to flat for the next five or six years, and players into the future will be repaying what we're owed.

"So the [situation] isn't like, well, we demand a renegotiation. To the contrary, it's we see the way the system is going to be impacted. Is it something that makes sense to deal with in the context of everything else that we may have to do, which is out of the ordinary and unanticipated, in order to be in a position to possibly play?"
The funny thing is, the players don't see it that way. They see the owners going back on their deal, the one they approved and signed, and the ask of having them pay more now is renegotiating. Perhaps the league was too optimistic when looking at revenue sharing for the next few years through the pandemic and beyond. Maybe they just hastily agreed to a deal to get the players back in so that they didn't renege on their television broadcast rights. Maybe a little from column A and a little from column B.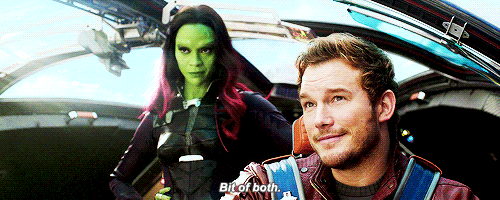 Bettman admitted that the league doesn't expect to have in-person attendance until 2021-2022 as a best case scenario with proper vaccine distribution. Of course, that will drag out further the financial matters of deferment and escrow.
Bettman acknowledged that there will probably be no travel between the Canada and the US. Even if it were permitted, 10-14 day quarantine periods before and after would be impossible to maintain during a season of 82 games.
So, there may be a season of some determinable length sometime in the next year ad it all depends on whether either side budges or leaves it as it is.