First things first: the 7 team North division comprised of all the Canadian teams will be allowed to play in Canada at their own venues. The NHL gained the clearances and assurances from all 5 of the affected provinces.
Statement from Deputy Commissioner Bill Daly on NHL Canadian Clubs Playing in Home Arenas. pic.twitter.com/mtCLTwlLcB

— NHL Public Relations (@PR_NHL) December 24, 2020
This weekend was certainly a busy one for hockey clubs and the league. Well, for others not called the Boston Bruins. Some players looking for short term deals this season but still without a club just days before training camps start are turning to professional tryout deals (PTOs) to get on a team for now. Some players are being traded due to their teams' cap problems. Still other players are just moving on.
The Tampa Bay Lighting are taking a page out of Stan Bowman's 2015 salary cap management book. Last week, they announced that star winger Nikita Kucherov would be out for the entire regular season after having a late hip surgery, moving his $9.5 million cap hit to LTIR, getting the Lightning just under the salary cap. But, they still had one RFA to sign: centerman Anthony Cirelli. On Christmas Eve, they did just that.
A little early Christmas gift for ya. 😊

We have re-signed Anthony Cirelli to a three-year contract worth $4.8 million AAV!

📝: https://t.co/uXTjBLudZB pic.twitter.com/MkUQL8BYz6

— Tampa Bay Lightning (@TBLightning) December 24, 2020
So, how could they afford that? By dumping salary and taking on 2 more LTIR contracts. Yesterday, the team dealt forward Cedric Paquette and 35 year-old defenseman Braydon Coburn to the Ottawa Senators for the forward Marian Gaborik and goalie Anders Nilsson. Tampa also will give Ottawa their 2022 2nd-round draft pick.
We have traded Braydon Coburn, Cedric Paquette and our 2022 second-round pick to the Ottawa Senators in exchange for the rights to Marian Gaborik and Anders Nilsson. https://t.co/3qkfKXdnaM

— Tampa Bay Lightning (@TBLightning) December 28, 2020
Marian Gaborik has been all but retired since having surgery on a herniated disc in April 2018. Anders Nilsson has been experiencing lasting concussion symptoms since December 2019. The Lightning have already announced that both players will not play for the team in 2021.
In their media release, the @TBLightning announce Marian Gaborik and Anders Nilsson will not play this season. Both on LTIR, which will allow TB to be cap compliant

— Elliotte Friedman (@FriedgeHNIC) December 28, 2020
Coburn and Paquette's contracts totaled $3.35 million for this season, after which both players would be UFAs. The contracts they took are worth $7.475 million they can use for LTIR. Right now, they have a projected cap hit of $97,316,666 with projected LTIR of $15,816,666 according to CapFriendly.
Are you a little frustrated by this? I am.
Another team using some legal loopholes to get under the cap to sign players is St Louis. With Vladimir Tarasenko (left shoulder surgery in late October) and Alexander Steen (injury-retired) on LTIR, they have enough room to take on a PTO of Mike Hoffman. Hoffman was linked to many teams due to his goal scoring prowess but he still remained unsigned until Sunday when the Blues offered the PTO. Elliotte Friedman seemed to think he didn't find the right fit because the market was bad due to a influx of talented forwards and a terrible cap crunch.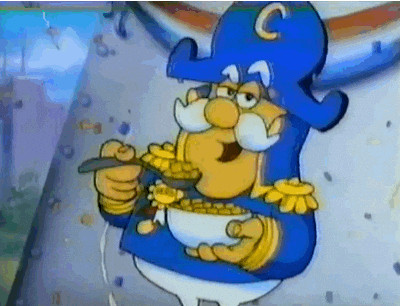 STL has Steen/Tarasenko going on LTIR…I can see this being smart cap gymnastics.

— Elliotte Friedman (@FriedgeHNIC) December 28, 2020
Former Senators goalie Craig Anderson has signed a PTO with the Washington Capitals. You may remember that the Caps had Henrik Lundqvist as a backup to their young starter Ilya Samsonov until Hank was forced to take the year off due to a heart condition.
#Caps sign goaltender Craig Anderson to a professional tryout agreement. Anderson, 39, registered an 11-17-2 record with a 3.25 GAA and a .902 save percentage in 34 games with Ottawa last season.

— CapitalsPR (@CapitalsPR) December 27, 2020
Finally, two years after coming back to the NHL, Ilya Kovalchuk has decided to return to the KHL. After spending last season with the Kings, the Canadiens, and the Caps, he couldn't find a home this season.
BREAKING

Ilya Kovalchuk is back to KHL. pic.twitter.com/jdhppr2XdR

— KHL (@khl_eng) December 26, 2020
As a Bruins fan, this is a bit frustrating. The B's need an extra piece or two in their forward group to really make a run. To see players pass them by for other teams, and to see those other teams navigate the cap the way they do is annoying. I'm sure Bruins GM Don Sweeney has his principles but they don't bring home the cup. Stanley Cup champion GMs make bold moves — just look at the last 2, St Louis and Tampa Bay. They're still making those moves. When is Donny going to?