The new look 2021 Boston Bruins are different from the 2019-2020 Bruins in one key metric: they've won a game in the shootout.
Yes, you heard that right. The Bruins gave up a one-goal lead twice in the game to survive the 3-on-3 overtime and then win in the shootout. As it turns out, only one player scored in the shootout for either side and that player was Brad Marchand.
Brad Marchand wins it for Boston in the shootout. pic.twitter.com/fodnpmovwK

— Conor Ryan (@ConorRyan_93) January 15, 2021
Of course, this is a stark contrast to how Brad Marchand performed in another infamous shootout.
How 2020 began for Brad Marchand vs How 2021 began pic.twitter.com/gTrgUlVJai

— Evan Marinofsky (@emarinofsky) January 15, 2021
Brad Marchand scored the first goal of the season on the power play with assists from David Krejci and Patrice Bergeron.
Brad Marchand opens the scoring on the power play.

What a play by David Krejci. pic.twitter.com/IgMnipLjY8

— Conor Ryan (@ConorRyan_93) January 15, 2021
Yes, that power play is loaded with the Bruins leadership group.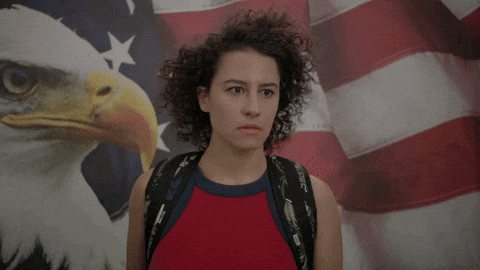 In between Bruins goals, Miles Wood scored on a breakaway.
🚨GOAL🚨

Miles Wood ties it for the Devils. #NHLBruins 1#NJDevils 1 pic.twitter.com/6l8DJoYJHP

— Boston Bruins on CLNS (@BruinsCLNS) January 15, 2021
In a similar vein to his older brother, Nick Ritchie scored in the first game of the season. For some reason, he was on the power play when he tapped it in from the net front.
Well, at least Nick Ritchie scored. pic.twitter.com/cSIgkYucJO

— Conor Ryan (@ConorRyan_93) January 15, 2021
That lead lasted for 34 seconds before Ty Smith scored. Of course, it was his first NHL game and his first NHL goal. Tuukka is always generous wit te n00bs.
Ty Smith scores his 1st NHL goal in his 1st NHL game.#NJDevils pic.twitter.com/3vzFVQfAhZ

— Devils Insiders (@DevilsInsiders) January 15, 2021
Wood, who already had been called for Goaltender Interference in the first, had no problem being a thorn in the side of the B's, especially Tuukka Rask. In the third, he again interfered with Tuukka. Charlie McAvoy took out the garbage.
Charlie McAvoy removes Miles Wood from the crease. pic.twitter.com/qN7GhJR8p7

— Conor Ryan (@ConorRyan_93) January 15, 2021
As was noted, Brad Marchand was the game winner. The Bruins next play the Devils in a medium sized manatee on Saturday.