Two against the Caps
Go down by three once again
My boy wins the game
Once again the Boston Bruins proved how tenacious they are after going down 3-0 by the middle of the second period but clawing their way back this time to win; they were the first team this season to beat Washington in regulation. The B's looked sluggish through the better part of two periods before they seemed to wake up a bit. In the last period, they really woke up.
It didn't take long for the Caps to recover from a challenged goal that was ultimately called back in the first period. Zdeno Chara exacted his revenge for the shiner he took from David Pastrnak the other night by scoring is second on the season. Eleven seconds later, Daniel Sprong — who is still an NHL player — doubled the Caps' lead. The Caps took that lead into the intermission.
In the second period, after Jeremy Lauzon was called for light hooking against Tom Wilson, John Carlson added another goal on the resultant power play. That would be the last for the Caps.
Finally, at 12:37 in the second, Pasta scored is first goal of the season (in only his second game) to bring the B's within 2.
David Pastrnak buries his first goal of the season.

3-1 game. pic.twitter.com/t4dewUCpW5

— Conor Ryan (@ConorRyan_93) February 2, 2021
At 6:08 in the next period, Pasta struck again.
Having this guy back is a plus. 🍝 #NHLBruins | @pastrnak96 pic.twitter.com/izMDsRqvNe

— Boston Bruins (@NHLBruins) February 2, 2021
Not long after, Trent Frederic got his wish: he got to throw down with Tom Wilson. Young Trent was disappointed that he didn't get a chance to punch his dance card last game.
Trent Frederic drops the gloves with Tom Wilson. pic.twitter.com/8CnbGI3cPX

— Conor Ryan (@ConorRyan_93) February 2, 2021
Holding your own vs. Tom Wilson? Trent Frederic is a psycho.

— Ty Anderson (@_TyAnderson) February 2, 2021
Pasta credited Frederic with an energy boost on the bench.
David Pastrnak: "Unbelievable job" by Trent Frederic. "He had a great fight" and gave big energy to the Bruins' bench. Said he did a lot for the win today.

— Lauren Campbell (@lalalalaurrrren) February 2, 2021
Craig Smith tied it up with under 7 minutes to go after Jeremy Lauzon slipped down to the goal line and slid the puck through a bunch of Caps just above the goal mouth to him.
Craig Smith ties things up.

A great play by Lauzon to set up the equalizer. pic.twitter.com/I06yPRcpJb

— Conor Ryan (@ConorRyan_93) February 2, 2021
Then My Boyest of Boys, Brandon Carlo, stepped up and shot the game winner from the right face-off circle.
Brandon Carlo with an absolute HOWITZER. 4-3 Bruins #NHLBruins pic.twitter.com/W2ZfOMxrxA

— Bruins Diehards (@BruinsDiehards) February 2, 2021
Brad Marchand sealed the victory with an empty net goal.
Yes, the B's overcame a 3-0 deficit to score 5 unanswered.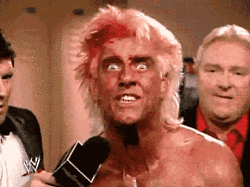 Next up: at Philly on Wednesday.