The Bruins continue their home stand, in front of a limited live studio audience, hosting the New Jersey Devils, and it too shall be broadcast on NESN and NBCSN (in other markets).

Last time in Bruins Hockey…
The Bruins hosted the ailing Buffalo Sabres – who entered the game after losing 16 games straight (2 in OT/ShootOut). So obviously the Bruins mopped the ice with them…
Oh wait, that's not what happened at all.
First – the mitigating circumstances. Bruins Sean Kuraly & Jake DeBrusk were still in quarantine after repeatedly testing positive for COVID, and Brad Marchand & Kevin Dean were also unavilable due to late-breaking COVID protocol assignments. Replacement wing Karson Kuhlman was out due to injury. Starting goaltender Tuukka Rask was also out after re-injuring his back in the first period against the Islanders on Thursday night. This resulted in call-up goaltender Dan Vladar getting the start. Vladar had started a previous game for the Bruins, and received favorable critiques in a winning effort.
The roster turmoil saw Jeremy Lauzon return to play in limited minutes, paired with Steven Kampfer. Gregg McKegg and Jack Studnicka would play at the same time, and speedy rookie Zach Senyshyn would play in Kuhlman's stead. Still, the Sabres were demoralized, and missing key players Jack Eichel and Zemgus Girgensons.
Things went south for the Bruins early in the first period. Connor Clifton would go to the box on a marginal elbow call. Ok, fine, the Bruins have a very strong penalty kill, right?
Then goalie Dan Vladař did this:
Reinhart with the tally!

We'll credit Vladar with the lone assist. ¯\_(ツ)_/¯#LetsGoBuffalo pic.twitter.com/7h3MDOEbdF

— Buffalo Sabres (@BuffaloSabres) March 27, 2021

Zboril is somehow not looking for the pass, but firing the puck directly at Sabre Sam Reinhart is probably not a wise move on Dan's part. Now the easily demoralized league-trailing buffaslugs had the lead and momentum.
The Bruins would keep pace with the Sabres, and generate a few chances, but freshly returned netminder Linus Ullmark was up to the task.
Eventually, the Bruins would break through on a delayed penalty, with this tally by Grizz.
Grizzy gets us even.#NHLBruins pic.twitter.com/gF16K7mvsK

— Boston Bruins (@NHLBruins) March 27, 2021

So the Bruins were obviously back on the proverbial horse, and were going to dominate for the rest of the…
Crap.
Kyle Okposo off the rebound 🙌#LetsGoBuffalo pic.twitter.com/DF2v06niDb

— Buffalo Sabres (@BuffaloSabres) March 27, 2021

Newly returned winger Kyle Okposo would put the Sabres ahead, a mere 2-1/2 minutes after the Bs tied it up.
The Bruins would go into the 2nd intermission trailing for some reason.
Six of the Bruins' 12 forwards have zero shots through two periods. Hard to win that way.

— Fluto Shinzawa (@FlutoShinzawa) March 27, 2021
Late in the third, Charlie McAvoy showed everybody how to play hockey, and handed Nick Ritchie a golden tip-in opportunity
Line ✌️ had an afternoon.#NHLBruins pic.twitter.com/0ABouRylEu

— Boston Bruins (@NHLBruins) March 27, 2021
They would come back to win the game, 3-2
Sending 'em home happy!

Smitty's winner late in the third period is your @JagermeisterUSA Shot of the Game!#NHLBruins pic.twitter.com/rmBq8gUUgT

— Boston Bruins (@NHLBruins) March 27, 2021
The Bruins are now at 17-8-5 which still has them at 4th in the MassMutual East division by victory points, 9 points behind the Isles and Caps, and also 4rd in the division with a points percentage of .650.
---
What will be the lines today?
The lineup will be all messed up.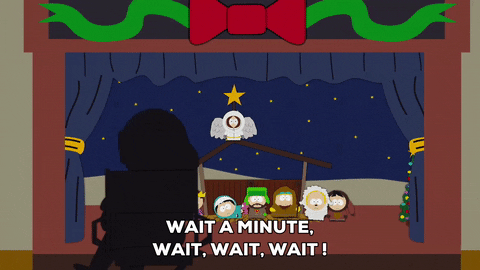 On the COVID protocol front, Brad Marchand, Sean Kuraly & Jake DeBrusk had not been cleared to play for yesterday's game. Assistant Coach Kevin Dean is also away due to COVID exposure.
The Injury Report is busy. Ondrej Kaše, Kevan Miller, and Brandon Carlo are all skating on their own. John Moore had hip surgery on Monday and will be out all summer. Lauzon & Senyshyn have been practicing. Urho Vaakanainen is back on the P-Bruins. Defensemen Steven Kampfer, and Jack Ahcan and forwards Jack Studnicka and Greg McKegg are somewhere between the roster and the taxi squad.
Karson Kuhlman injured his hand blocking a puck, and got Saturday off. Zach Senyshyn took his place on the roster. Both Jack Studnicka & Greg McKegg were in the lineup. Charlie Coyle wore Marchy's "A". Marchand may play, if his latest COVID test comes up negative. Kuhlman and Blidh will be in the lineup in the place of Wags & McKegg.
Tuukka Rask re-injured himself late in the first period of play on Thursday – he will be out this weekend. Jaroslav Halak will get the start, backed up by Dan Vladař.
Bruins Forward Lines

Bruins Defensive pairs

Bruins Goaltending
#41 Jaroslav Halak
(#80 Dan Vladař)
---
Today's opponent are the New Jersey Devils. The Devils are near the bottom of the division at 12-16-4, with a points percentage below .500. However, that does not indicate smooth sailing for the Bruins. Far from it.
This will be the 5th meeting between these teams this season, with the Devils winning 3 of 4, only losing the one in OT. The Devils have lost 3 of their last 6 games.
Forward Nathan Bastiann is on IR with a lower body injury, and Nico Hischier has been out with a facial fracture and concussion symptoms.
(h/t Daily Faceoff and Devils' team reporter Amanda Stein)
Devils Forwards
#38 Yegor Sharangovich — #19 Travis Zajac — #59 Janne Kuokkanen
#63 Jesper Bratt — #86 Jack Hughes — #21 Kyle Palmieri
#44 Miles Wood — #37 Pavel Zacha — #39 Nicholas Merkley
#11 Andreas Johnsson — #20 Michael McLeod — #90 Jesper Boqvist

Devils Defense
#70 Dmitry Kulikov — #76 P.K. Subban
#24 Ty Smith — #28 Damon Severson
#22 Ryan Murray — #45 Sami Vatanen

Devils Goaltending
#29 Mackenzie Blackwood
(#41 Scott Wedgewood)


If officiating is your thing, we've got #2 Jon Mclsaac and #44 Furman South reffing. Linesmen are #97 Kory Nagy and #61 James Tobias.