The Bruins are back home, playing the Washington Capitals on the second game of the weekend.

Last time in Bruins Hockey…
Stop me if this sounds familiar: The Bruins visited the Flyers, but could not bring either Jaro Halak – who is in the league's COVID protocol, or Tuukka Rask, who is nursing a back injury. So they have taxi-squad call-ups's Dan Vladar & Jeremy Swayman. #1 D-man Charlie McAvoy was also unable to play.
However, the Bruins got off to a pretty good start, and scored first with a Bergeron 5×5 goal,
The Marchand-Bergeron-Smith line strikes again.

1-0 Bruins. pic.twitter.com/SSz890O1jN

— Conor Ryan (@ConorRyan_93) April 10, 2021

going up by 1-0.
At this point the Bruins are definitely the better team. I don't think the Flyers even had a legit shot on goal yet. But they weren't entirely dead.
Konecny jumps on the rebound! pic.twitter.com/8qOYd1kZp1

— Broad Street Hockey (@BroadStHockey) April 10, 2021

Swayman doesn't direct the rebound from a point shot, and Konecny puts it right by Swayman. Tie game.
Jeremy Lauzon would commit a roughing penalty later in the period. Konecny and Gostibehere would quickly combine for a power-play goal.
A Flyers lead!?!? Careful, don't spook 'em.

Ghost puts them up! pic.twitter.com/nkdPLtkvQK

— Broad Street Hockey (@BroadStHockey) April 10, 2021

Also, largely unnoticed – Matt Grzelcyk grabs his head and leaves the ice. He would not return to the bench.
The second period was not great, but not horrifying either. The Bruins had a hard time maintaining zone time, but did not give up many shots on net. They got a couple of power plays but were not particularly effective and did not score on either. However, Jake DeBrusk would score in the vulnerable minute following the 2nd power play.
Jake DeBrusk ties things up with his fourth goal of the season.

2-2 game. pic.twitter.com/ghwbExqOEX

— Conor Ryan (@ConorRyan_93) April 10, 2021

The Bruins would go into the 2nd intermission tied with their opponents. Dang, this sounds familiar.
The Bruins struggle to get anything going in the 3rd. At this point they have played over a period with only 5 D-men, and are any of these guys really top-4 defensemen? Well this sequnce suggests not:
Couturier gives the Flyers the lead (shh) after some pretty passing. pic.twitter.com/cfXdvCPUv9

— Broad Street Hockey (@BroadStHockey) April 10, 2021

That would be the game-winning goal for Philly, in spite of the bruins getting the next two power plays.
The Bruins are now at 21-11-6 which still has them at 4th in the MassMutual East division by victory points, 8 points behind the Caps and the Isles.
They are also 4th in the division with a points percentage of .632.
---
What will be the lines today?
Well the lines are fine, I suppose, but the defensive pairs are just a disaster right now.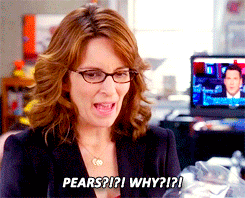 The Injury Report: Ondrej Kaše is skating, Tuukka is still out, and Halak is still on COVID quarrantine. Brandon Carlo is out, week-to-week, with a different upper-body injury. Charlie McAvoy is still out with his upper body injury – he may return on Tuesday. Matt Grzelcyk will be out with an upper body injury.
Kevan Miller has played 2 games in 3 days, and isn't expected to play today as part of managing the health of his knee.
With all the injuries, Jack Ahcan will rotate into the lineup, and Tinordi will make it back in as well.
Trent Frederic is questionable for tonight with a non-COVID illness. Will we see Bjork? Nope, Blidh.
The right side is reportedly rotating – this puts Pasta back on Bregy's line.
THEY'RE GETTING THE BAND BACK TOGETHER!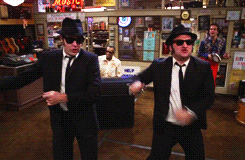 Tuukka Rask remains out. Jaroslav Halak remains out. Dan Vladař is in net. Jeremy Swayman – who played yesterday – is backup.
So with defensive pairings of Lauzon-Ahcan, Tinordi-Clifton, Zboril-Kampfer against a strong team, well it makes me remember that I could watch Kong vs Godzilla tonight instead…
Bruins Forward Lines

Bruins Defensive pairs

Bruins Goaltending
#80 Dan Vladař
(#1 Jeremy Swayman)
---
Tonight's opponents are the Washington Capitals. The Caps are leading the division – in points, and in points percentage, tied with the Islanders.
Vitek Vanecek will be in net, for his 2nd game of the weekend.
(h/t Daily Faceoff and the Washington Post's Samantha Pell @SamanthaJPell):
Capitals Forwards
#8 Alex Ovechkin — #92 Evgeny Kuznetsov — #43 Tom Wilson
#73 Conor Sheary — #19 Nicklas Backstrom — #10 Daniel Sprong
#13 Jakub Vrana — #20 Lars Eller — #77 T.J. Oshie
#62 Carl Hagelin — #26 Nic Dowd — #21 Garnet Hathaway

Capitals Defense
#4 Brenden Dillon — #74 John Carlson
#9 Dmitri Orlov — #2 Justin Schultz
#33 Zdeno Chara — #3 Nick Jensen

Capitals Goaltending
#41 Vitek Vanecek
(#30 Ilya Samsonov)

Officiating
Bruins vs. Capitals
Referees: #4 Wes McCauley — #49 Reid Anderson
Linesmen: #83 Matt MacPherson — #60 Libor Suchanek