So, you traded for Taylor Hall, now what? This is a helpful primer to get you acquainted with your new acquisition: usage, expectations, and special care instructions.

Taylor Hall is a former first-overall draft pick from 2010. Fun fact: he was drafted one slot higher than the Boston Bruins selection of Tyler Seguin. Another fun fact: former Bruins and former Oilers general manager Peter Chiarelli fulfilled a lifelong dream of trading away both the first and second overall picks from the 2010 draft when he sent Tyler Seguin to the Dallas Stars in 2013 and Taylor Hall to the New Jersey Devils in 2016.
2010 me would've been so confused to know the Bruins would eventually trade Tyler Seguin for nothing & then acquire Taylor Hall for nothing

— Pete Blackburn (@PeteBlackburn) April 12, 2021
Taylor Hall has played for several teams over the past few years: Edmonton Oilers (2010-2016), New Jersey Devils (2016-2019), Arizona Coyotes (2019-2020), and the Buffalo Sabres (2020-2021). He won the Hart Trophy in 2018 with the Devils. Apparently, he's wanted to play for the Bruins for years. And he would like to play with them for years.
City Hall.#NHLBruins pic.twitter.com/f5e9TBCHXr

— Boston Bruins (@NHLBruins) April 12, 2021
In the past, he has primarily worn the number 4. The reason may have been his respect for his former agent, and his father's favorite player, Bobby Orr. He has since parted ways with Orr's agency and now is represented by the same team that represents Patrice Bergeron. Obviously with the Bruins, Hall knew he couldn't wear 4 and will now wear a unique number to him: 71. This number was last worn, albeit briefly, by Marc Savard in 2007.
The new guys' numbers.#NHLBruins pic.twitter.com/lvlVhibrML

— Boston Bruins (@NHLBruins) April 12, 2021
The Boston Bruins were in the mix for Taylor Hall back in September during free agency. According to Elliotte Friedman, Hall was interested in signing with the Bruins but was impatient. The Bruins were up against the cap and needed to move pieces around to fit Hall under the cap and he chose not to wait, opting to take a one-year deal with Buffalo. That did not go well.
At times he has been the alternate captain for the various franchises for which he has played. However, it is not advised to give him a letter but rather just let him play without worries of leadership duties. Plus, the Bruins are full of leadership roles. He has expressed that he doesn't want to be the guy nor in the spotlight on his new team.
During media availability, Hall expressed that his confidence has taken a hit in the past couple of years and that he needs to find his inner goal scorer again.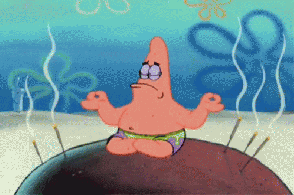 "I'm not the most confident hockey player. Throughout this year, there have been a lot of struggles, and obviously goal scoring has been one of them. I have to find that part of my game back," he said.
🎥 New #NHLBruins winger @hallsy09 on coming to Boston: "I want to come and win games…that's what makes me most excited…I really want to be a part of a winning team…however I can do that, I'm all in." pic.twitter.com/V9HhHRN8MX

— Boston Bruins (@NHLBruins) April 12, 2021
Taylor Hall is so looking forward to playing for the Bruins that he drove down from Buffalo on Monday night so he could be ready to play on Tuesday night against his former team, the Buffalo Sabres.
Taylor Hall on his way to Boston to score more goals against the Sabres in one game than he did all season for them https://t.co/fk6r5VMIIK pic.twitter.com/1tXOSaO9jQ

— John Scott (@johnscott_32) April 12, 2021
Even though Hall doesn't quite know where he will slot in, it is almost a guarantee that he will play on David Krejci's left wing. This should make Krejci very happy.
So, that's a bunch of stuff to know about our new 2LW. I hope that he finds his game quickly. No pressure but a hat trick tonight would be cool.