If you decided to skip last night's regular season ending game against the Washington Capitals, I can't blame you. When you heard that the game roster would only include a few of the usual suspects (Nick Ritchie, Jake DeBrusk, Curtis Lazar, Chris Wagner, Steven Kampfer, and Connor Clifton) and mostly KIDS, you might have scheduled this not only as a loss but as a brutal one.
The lineup for the regular-season finale.#NHLBruins pic.twitter.com/7LBfakPB1A

— x – Boston Bruins (@NHLBruins) May 11, 2021
However, while it was a loss, it was a surprisingly good show by the young ones which was only lost in the last couple of seconds.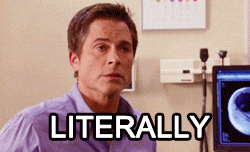 The kids really held their own throughout. Buoyed no doubt by the leadership of the alternate captains Nick Ritchie, Steven Kampfer, and Chris Wagner and coached up to brim, the young players didn't get intimidated and proved that they deserve to be on the same ice as the Caps, who basically iced their complete team.
🅰️ ³#NHLBruins pic.twitter.com/HCrGnnbvKj

— x – Boston Bruins (@NHLBruins) May 11, 2021
All three goals scored were at even strength because by and large, all the penalties canceled each other out; 12 PIM each. And nothing was scored on the initial 4-on-4. In fact, it took a while for anyone to get on the scoreboard. The Bruins were first with Curtis Lazar tapping one in netfront after Jarred Tinordi fed it to him. The puck was in between his skates but a swift move made it 1-0, Bruins.
Jarred Tinordi feeds Curtis Lazar in front.

1-0 Bruins. pic.twitter.com/QeC4cU6j58

— Conor Ryan (@ConorRyan_93) May 12, 2021
Six minutes later, the Caps would score to tie it up.
Big bad Tom Wilson was having a heck of a night. No one was intimidated by him. He kept trying to pick on Urho Vaakanainen but Jarred Tinordi would remind him to knock it off. Wilson is awfully brave when picking on the smaller bodied and those in awkward defenseless positions. But the Bruins have Trent Frederic, who may or may not be clinically insane, who likes to chirp and play punchyface with Wilson, the same Wilson who really doesn't like that aspect of the game. Well, Freddy had some words with Tom and they both got thrown out of the game for 10 minutes.
10 minute misconducts given out to #ALLCAPS Tom Wilson and #NHLBruins Trent Frederic
🎥 @NBCSWashington pic.twitter.com/nci2Q1C22P

— Here's Your Replay ⬇️ (@TheReplayGuy) May 12, 2021
That would be that for game penalties. Play resumed and Jeremy Swayman continued to hold off the Caps, who outshot the Bruins 32-25.
Jeremy Swayman makes the stop on Alex Ovechkin. pic.twitter.com/kU7SWgOLiQ

— Conor Ryan (@ConorRyan_93) May 12, 2021
Jeremy Swayman: confirmed good pic.twitter.com/bJYJ7JXvLe

— Bruins Diehards (@BruinsDiehards) May 12, 2021
With three seconds to go, Michael Raffl scored the game winner.
What a first goal in red for Raffl🚁! pic.twitter.com/x5ModpcKCt

— x – Washington Capitals (@Capitals) May 12, 2021
You win some, you lose some. The kids did well.
After the game, Bruce Cassidy announced his decision to have Jeremy Swayman back up Tuukka Rask in the playoffs. It's a role that he's earned.
Cassidy confirms that Jeremy Swayman will be Tuukka Rask's backup going into the playoffs.

"I think he's earned that."

— Conor Ryan (@ConorRyan_93) May 12, 2021
Jeremy Swayman's season (so far):

10 games
7-3-0 record
.945 save percentage
.895 high-danger save percentage
9.94 Goals Saved Above Average

— Conor Ryan (@ConorRyan_93) May 12, 2021
Unfortunately, that means Jaro Halak is the odd man out. He's a good one to have as a backup to the backup, however, it's clear that his time with the Bruins is coming to an end. It was a good run, Jaro.