The playoffs are still here. Bruins are at home, hosting the Washington Capitals for the first of the second two games of this round. See it on NBCSN, NSEN, NBC Sports Washington, TVAS, SNE, SNO, SNP, or SportsNet360 (don't ask me to explain the constellation of SN channels). And audio on 98.5 Sports Hub, DC's WJFK and CapsRadio24/7. We are starting earlier than usual tonight – 6:30 EDT. I don't know why.

The Bruins lost game 1 in overtime after only generating 21 shots on net, and having some issues in zone entry. Washington goaltender Vitek Vanecek was injured trying to block a Jake DeBrusk goal, and was replaced by Craig Anderson. The Caps were good at limiting the Bergeron line and were able to contain the Krejci-Hall-Smith line by physically punishing David Krejci. But that was only one game.
In game 2, the Bruins put a lot more pucks on net, generating an impressive 48 shots on goal to Washington's 39. The Bruins would win this game in overtime with the Marchand-Bergeron-Pastrnak line finding paydirt 39 seconds into the 4th frame. Bruins D-man Kevan Miller and Caps forward Lars Eller both left the game with lower body injuries. Miller would return 1 period later with a fresh set of sutures. Eller did not return.
Let's get even.#NHLBruins pic.twitter.com/oLGm9cAbA8

— Boston Bruins (@NHLBruins) May 17, 2021
Here's an interesting situation to watch, especially when plaing a team that has been somewhat irresponsible with respect to COVID protocols:
The NHL is re-testing some of its teams after some of the COVID testing results came back last night. There is hope that they will be proven to be false positives. NHL might not be the only sport affected. We should know by later in the afternoon.

— Elliotte Friedman (@FriedgeHNIC) May 19, 2021
---
What will be the lines today?
The Injury Report: Ondrej Kaše is still out. Kevan Miller got the morning off, but is expected to play tonight. Jeremy Lauzon is day-to-day with an undisclosed injury.
No changes expected in the lineup.
Charlie Coyle will be centering Nick Ritchie & Jake DeBrusk.
Jeremy Lauzon will sit out again with Connor Clifton on ice.
Tuukka Rask is in net, Jeremy Swayman will be his backup.

Bruins Forward Lines

Bruins Defensive pairs

Bruins Goaltending
#40 Tuukka Rask
(#1 Jeremy Swayman)
---
Tonight's opponents are the Washington Capitals. The Caps picked up Anthony Mantha and Michael Raffl at the trade deadline, sent Jakub Vrana & Richard Panik to the Red Wings, and Jonas Siegenthaler to the Devils.
Vitek Vanecek screwed up his lower body trying to block a shot in game 1. Craig Anderson finished the game for him. Vanacek was not at practice today and his status is reportedly "day-to-day". Lars Eller missed much of the last game due to an LBI, but he was at practice this morning. Forward Evgeny Kuznetsov and goaltender Ilya Samsonov are back from COVID protocol. I expect Samsonov to get the start with Craig Anderson as backup. Forwards Daniel Sprong, Connor McMichael, and defensemen Martin Fehervary and Trevor van Riemsdyk had extra drills this morning, so I am going to assume that they are probably not going to play tonight. T.J. Oshie was not at practice – his status is unknown. Coach Peter Laviolette is once again being cagey about which players will appear in the lineup.
Oooooh, tricky.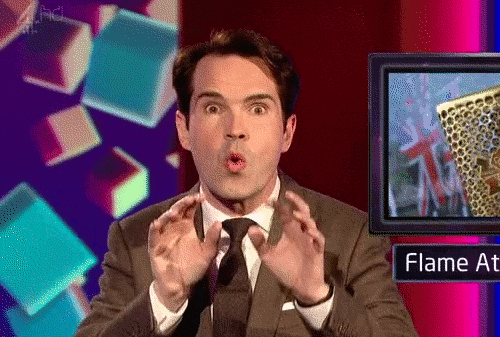 Yes, yes, I'm sure we're all impressed.
(h/t Daily Faceoff and the Washington Post's Samantha Pell @SamanthaJPell):
Capitals Forwards
#8 Alex Ovechkin — #92 Evgeny Kuznetsov — #77 T.J. Oshie
#39 Anthony Mantha — #19 Nicklas Backstrom — #43 Tom Wilson
#73 Conor Sheary — #17 Michael Raffl — #28 Daniel Carr
#62 Carl Hagelin — #26 Nic Dowd — #21 Garnet Hathaway

Capitals Defense
#9 Dmitri Orlov — #74 John Carlson
#4 Brenden Dillon — #2 Justin Schultz
#33 Zdeno Chara — #3 Nick Jensen

Capitals Goaltending
#30 Ilya Samsonov
(#1 Phoenix Copley)

Officiating
Referees: #9 Dan O'Rourke — #10 Kyle Rehman
Linesmen: #73 Vaughan Rody — #87 Devin Berg
(as usual, h/t Scouting the Refs)