When your team is no longer in the hunt for the Stanley Cup (maybe that's where the B's went wrong, hunting instead of playing hockey to win it), this time of year can be very slow. We should really call them the sloth days of summer.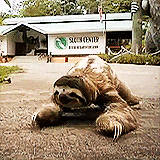 It's fitting because it is indeed officially summer and everything with the Bruins has basically stopped until the expansion draft.
Anyway, in addition to the actual NHL Awards, the NHL is releasing the results of the Fan Favorite voting. I know, I know this is kind of stupid but hear me out: two Bruins won this voting.
First, let's go to Locker Room Legend. Your new LRL is David Pastrnak!
https://t.co/pU53gJ1dDl pic.twitter.com/iW8w1PdZJN

— Boston Bruins (@NHLBruins) June 20, 2021
Admittedly, I have no idea what this category means but I assume it has everything to do with the look that Pasta sported before, during, and after the outdoor game, the one in which he scored the hat trick. Oh, and the Barbie Girl song.
Who knows what will be playing when he gets back?
Pasta wasn't the only Bruin to get some fan love. Fans recognized that the team has a male model among their ranks, one who looks good in just about anything he wears and what he wears is very fashionable.
https://t.co/vxGN6fEtaN pic.twitter.com/sGEFPxOQrx

— Boston Bruins (@NHLBruins) June 17, 2021
Dreamy.