When last we left before the holiday weekend, we were talking about new Covid protocols for the upcoming season for various leagues. Of course, the NHL came in under the wire with a 27-page memo regarding these rules and I had neither the time nor the frame of mind to review them. Talking about this protocol is no way to start a new week and this had nothing to do at all with the fact that my lazy ass did not even think of looking at them.
Instead, let's put the cap on a story from last week. When last we left the Carolina Hurricanes and Montreal Canadiens, they were continuing a long-lasting pissing contest in which one team offer sheeted the other's prized player, Jesperi Kotkaniemi. I know, again with a Finnish forward who still isn't the Finnish Flash, Teemu Selanne. Anyway, Montreal had until Saturday to match the one-year, $6 million dollar deal. Did they match it?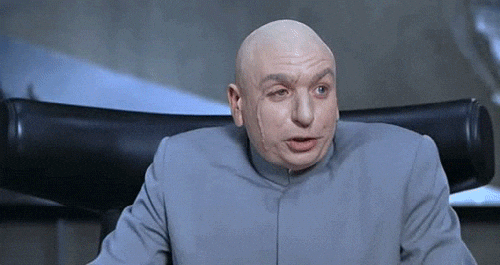 Nope. They said ,"Au revoir, l'enfant!" and took the compensatory picks.
The Canadiens will not match the Hurricanes' offer sheet to Jesperi Kotkaniemi. Montreal will receive Carolina's 1st- and 3rd-round 2022 Draft picks as compensation.#GoHabsGo https://t.co/ErFdL2ucEb

— Canadiens Montréal (@CanadiensMTL) September 4, 2021
This is where I freaking lost my mind. The Canadiens then decided to take the compensation and traded for Christian Dvorak from the Arizona Coyotes. For basically nothing.
The Canadiens have acquired Christian Dvorak from the Arizona Coyotes in exchange for two draft picks.#GoHabsGo https://t.co/JSqpaOz8qk

— Canadiens Montréal (@CanadiensMTL) September 4, 2021
Prior to the start of free agency, Bruins GM Don Sweeney was reportedly in talks with the Coyotes for the services of Dvorak. It was one of those deals that he had in his hip pocket and just needed to pull the trigger, which he didn't. Sure, he was waiting on word from David Krejci, who ultimately decided about a month into free agency to go back to play in the Czech Republic. This move left a while at 2C which will be filled in the meantime by Charlie Coyle. Christian Dvorak would have been a better option based on the points he scored as a second line center on a bad team. Coyle has struggled on the second line as both a winger and a center.
One more point for this heartbreak. Check out who Dvorak models his game after.
Dvorak asked who he grew up watching and would like to model his game after? Answers Patrice Bergeron.

— NHL Watcher (@NHL_Watcher) September 6, 2021