It's here at last! The Boston Bruins 2021-22 regular season is here!
</>
And I am here for it. Below is live footage of me threatening anyone who gets too close to My Boyest of Boys.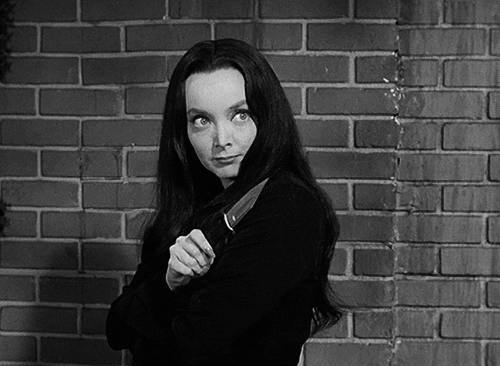 But literally, I was there as a guest on Saturday night as the Bruins opened their season against the Dallas Stars.
Game 1/82! pic.twitter.com/hiv8fGPmsE

— VA (@VAfromRI) October 16, 2021
And yes I have more copies of that smoldering poster of "Oh Captain, My Captain" Patrice Bergeron for those who want them. Although it's his 18th season, it must have felt like his official debut as the captain since he wasn't announced last year in front an arena of fans. He was announced last with Brad Marchand just before him. Guess who wore the second "A"?
Brandon Carlo is the second alternate captain.

— Fluto Shinzawa (@FlutoShinzawa) October 16, 2021
I have no idea if it will be a floating "A" or if he gets the home one while someone else gets the away. We'll soon see.
Anyway, Brad Marchand was the star of the night on the ice with 2 goals, one resulting from a penalty shot after Ryan Suter held his stick on a breakaway and the other on an empty goal with Miro Heiskanen holding onto his leg for dear life. The Stars just love holding Brad. I bet his wife Katrina is jealous.
Brad Marchand with the first goal of the Bruins season — on a penalty shot. pic.twitter.com/9z3Rdy6Rrn

— Conor Ryan (@ConorRyan_93) October 16, 2021
Jack Edwards😂😭 pic.twitter.com/C3Fn5sVBcj

— Everything Hockey (@EHClothing) October 17, 2021
(Just disregard Jack, he's searching for something that isn't there.)
Bruce Cassidy on Brad Marchand's performance:

"Very good. And that's fairly typical."

— Conor Ryan (@ConorRyan_93) October 17, 2021
The Bruins on pace for a 82-0-0 season; Brad Marchand on pace for 164 goals.

— Amalie Benjamin (@AmalieBenjamin) October 17, 2021
He's also made some history with former teammate and now coach, Chris Kelly, who seemed to be the returning star that the fanbase cheered for.
Brad Marchand of the @NHLBruins became the third player in NHL history to record a team's first goal in a season by converting on a penalty shot, joining Mats Sundin (Oct. 4, 2006 w/ TOR) and Chris Kelly (Oct. 3, 2013 w/ BOS). #NHLFaceOff#NHLStats: https://t.co/npIuroWidG pic.twitter.com/hCgq67V73O

— NHL Public Relations (@PR_NHL) October 17, 2021
Chris Kelly gets the second-loudest ovation behind Bruce Cassidy as Garden introduces coaching staff.

— Ty Anderson (@_TyAnderson) October 16, 2021
Oh, and let's not forget Jake DeBrusk. I hope his game-winning goal in the third period is a sign that he's back.
Celly szn is back.

Jake DeBrusk is on the board. pic.twitter.com/wLVVl6hccn

— Conor Ryan (@ConorRyan_93) October 17, 2021
That new look third line is pretty good. Some early chemistry, a new motor, a guy with something to prove, and an old guy who wants to win. Not a bad combo.
The fourth line needs some work. We'll see what time does. I think Tomas Nosek deserves better wingers.
Swayman had a great start to the season, 25-26, .964 save percentage. Considering he didn't fall asleep with all the time he had alone, that was great. His teammates already love him.
Brad Marchand on Jeremy Swayman:
"Sway – I love that kid. … He's been very calm from the first day he's been here."

— Conor Ryan (@ConorRyan_93) October 17, 2021
Anyway, a big first win of the season, the second in the three sport battle between Texas and Massachusetts. Two out of three ain't bad.