I'm sad because I was supposed to be at this game. I know, I know, worse things have happened in life (and are happening currently in this world), so I shouldn't complain.
The first period was fun. Did I say fun? Oh I meant full of penalties. Taylor Hall seemed to get the brunt of the action from Seattle's Adam Larsson, drawing a double minor hi-sticking penalty early in the period and then later an interference call. The poor guy will be battered by the end of the game.
Also, isn't it funny that the two players that were part of the one-for-one trade that released Taylor Hall from his prison stint in Edmonton are involved in a couple of infractions?
Those weren't the only penalties: Alex Wennberg hi-sticked Charlie McAvoy in spectacular fasjhion, sending his helmet flying, who left the game for a few minutes. The stick came very close to his eye.
Alex Wennberg pops Charlie McAvoy's top off, very close to being not good at all: pic.twitter.com/8iHAtl2NSH

— Blake Thorne (@_BlakeThorne) February 25, 2022
Charlie would later hi-stick Jordan Eberle because it's the thing to do.
Mark Giordano started off the penalty taking by tripping the other Charlie. Later during the 4 minute minor, he would score shorthanded to take the lead.
The Bruins would get on the board when on the power play, the Bruins tried to do the Trevor Zegras alley-oop. Momentarily forgetting which team he played for, Jeremy Lauzon assisted on the play. Jake DeBrusk took care of the rest.
Sick assist from Jeremy Lauzon on the Jake DeBrusk goal.

— Ty Anderson (@_TyAnderson) February 25, 2022
Erik Haula flips the puck over the net, generating a juicy rebound for Jake DeBrusk who knots it up at 1! #NHLBruins pic.twitter.com/2i9CE34REw

— Hockey Daily 365 (@HockeyDaily365) February 25, 2022
On to the second: Tomas Nosek gets in on the action, hi-sticking former Bruin Austin Czarnik.
After several near-misses, Boston finally takes the lead when David Pastrnak scored his 28th on the season.
Charlie McAvoy with the no-look pass and David Pastrnak with the finish: pic.twitter.com/Bs6AoWdVyL

— Evan Marinofsky (@EvanMarinofsky) February 25, 2022
It wouldn't last though as Jordan Eberle tied it up with nearly 7 to go.
Tomas Nosek hi-sticked again! This time it was Calle "Iron Hook" Jarnkrok who was the recipient. Seriously 5 hi-sticking penalties.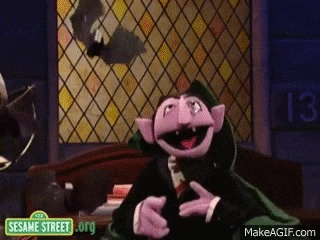 Now the third period. I'm a bot tired and distracted which not only makes for great writing but also great for recapping. Nothing makes sense and I'm so tired. I should brush my teeth.
I think Jeremy Lauzon scuffled with some Bruins. Nothing really happened, though.
The exciting thing about the third period is that there are no more hi-sticking penalties. In fact through 15 minutes, there are none at all this period.
At some point the NESN studios had a fire alarm going off and Jack and Brick had to evacuate the building and had to allow the broadcast crew for Seattle to take over the call.
Wow. Jack and Brick evacuating NESN building in Watertown due to fire alarm. NESN broadcast now picking up Seattle feed.

— Scott McLaughlin (@smclaughlin9) February 25, 2022
Pretty sure Jack and Brick wouldn't have to evacuate if they were, you know, actually at the game.

— Jim Clark (@In_The_Slot) February 25, 2022
I hope NESN allows the broadcasters back on the road next season because watching them call a game from the same feed we see kind of sucks. Being there allows for more commentary of interesting stuff.
Of course this game is going into overtime. I could have been there!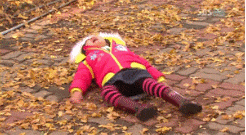 That is real footage of me as a child. I still have those tights.
Anyway, they have one point, make it two!
Music going into the extra period was the theme from Top Gun. Not Danger Zone but the cinematic theme.
OMFG, JAKE DEBRUSK! A bad angle shot slipped right by Philipp Grubauer.
Jake DeBrusk wins it in overtime. pic.twitter.com/kjyprygABP

— Conor Ryan (@ConorRyan_93) February 25, 2022
It's a good time to get hot.
Jake DeBrusk – four goals in three games.

— Conor Ryan (@ConorRyan_93) February 25, 2022
BTW, Brad Marchand had a really good reason to be late to Seattle and to miss practice yesterday: the birth of his new daughter, Rue. While she'll likely be confused for a street somewhere in Quebec, I'd like to think she was named after Rue McClanahan of the Golden Girls.
Congratulations to the Marchands on welcoming baby daughter, Rue, earlier this week! pic.twitter.com/Eb9IBq4jFk

— Boston Bruins (@NHLBruins) February 24, 2022