The Boston Bruins are back in town for the first time in nearly two weeks, home from their six-game road trip out west. They return with an incredible 10 of 12 points and are knocking on the door of third place in the Atlantic. This position was once a pipe dream since it seemed that the Toronto Maple Leafs were strong enough to hold on to that spot. However, the Leafs are doing what they tend to do in the Spring — lose. They've lost two in a row and are 5-4-1 in their last ten. The B's in that span went 7-2-1. Though the Leafs have a game in hand, the Bruins are only two points behind them. These two teams also have two head-to-heads in the next six weeks.
Tonight, the Los Angeles Kings are in town to avenge the loss of their dignity at home, 7-0. Everything about this game smells like a trap game just because the B's are back home for the first time in forever and they had such a good time on the road. I hope I'm wrong.
On Saturday night, Patrice Bergeron gave a postgame interview that captured how happy he was that they played well on the road but would be going home. It was one of those moments that was so sweet because he mentioned how much he loved his kids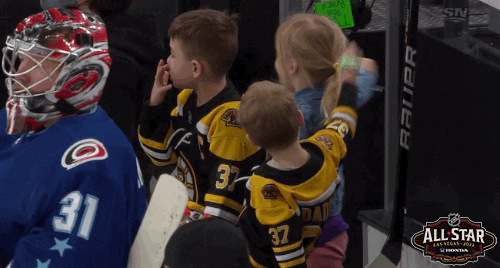 and how he was going to give each of them a kiss when he returned, even though they'd be asleep. And then he mentioned that he couldn't wait to have breakfast with them in the morning.
Then I saw this and was reminded of his BDE (Big Daddy Energy).
Patrice Bergeron: team captain and certified bruins dad pic.twitter.com/vcgtiZwg38

— meg 🌼🐇 missing H (@meghanewelsh) March 6, 2022
Tonight's game will be at 7pm on NESN.