The Florida Panthers won the Presidents Trophy this year after dominating the East from the start and posting a 58-18-6 record for 122 points. IN the first round of the playoffs, they struggled a little bit with the Washington Capitals ultimately defeating them in 6 games. However, when it came to facing their fellow Floridian team, the Tampa Bay Lightning, they turned from fierce panthers to paper tigers.
Panthers in the regular season vs Panthers in the playoffs pic.twitter.com/LNP9gbldag

— Pete Blackburn (@PeteBlackburn) May 22, 2022
Florida lost the first two games in their home arena when they should have dominated due to home ice and maybe the last change. The home crowd was downright quiet through much of those games even when they shouldn't have lost hope yet. After digging themselves into a 2-game hole, they had yet another disastrous showing in Tampa, managing to allow 5 goals and to score only once.
It was their last game of the series last night, the second night of a back-to-back (kind of unheard of in the playoffs) where they played their strongest game. It helped that they had the Hockey Gods on their side, lending their invisible hands to add some mirth to those of us watching who aren't pro-Tampa. The first instance was when the Bolts seemingly scored the first goal. Andrew Brunette rightly challenged it since it appeared the officials missed a stoppage of play event when the puck hit the netting and bounced down into play. From behind the net Ondrej Palat seemed to signal that he saw this due to his body language while Jonathan Huberdeau was close enough to see it and point it out before a Bolts player took it and potted the puck.
Then a little later, on a faceoff that they won, Nikita Kucherov seemed to have scored the first goal again. The goal was challenged again and determined that the refs missed a hand pass on the faceoff. It would have been a penalty had they caught it but since they found it after the fact, the goal was taken away and that was enough punishment.
It wasn't until the final frame that the Lightning scored a legal goal and of course it was fucking Pat Maroon. HAVE YOU HEARD THAT HE'S WON THREE STANLEY CUPS IN AS MANY YEARS, FIRST WITH ST. LOUIS AND THEN TWO MORE WITH THE TAMPA BAY?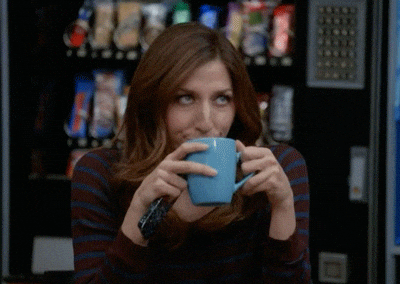 I know they're trying to appeal to the casual fan who has stumbled across playoff hockey but really I'm just so fucking sick of it.
After the Panthers went empty net, the predictable empty netter was scored sealing the deal on their season.
Joe Thornton joined the Panthers last summer after leaving San Jose two years ago with a year-long layover in Toronto. He didn't play in the playoffs until last night, which may be his final game in the NHL. At 43, he can't have too many chances left.
Joe Thornton will play for the first time in the playoffs for the Panthers. Lundell also in.

Duclair and Lomberg out

— Tom Gulitti (@TomGulittiNHL) May 23, 2022
So, after the Bruins fought hard to stay in the playoffs but lost in 7, I can't help feel like that's a better situation than winning the first round and then being swept by the Lightning. It didn't help that the Panthers, like the Bruins at points this season, had no luck on the power play. They weren't as stingy on defense as the B's and to be honest, the B's have better goaltending. For as much as Sergei Bobrovsky is making, he should be stopping every single puck. As Down Goes Brown writer Sean McIndoe joked in a recent article in The Athletic, Bobrovsky will be an elite goaltender for many more seasons according to his contract. In fact in that piece he was talking about old guys without a cup and he mentioned this when talking about another old guy without a cup, Claude Giroux.
8. Claude Giroux, Panthers
I know, you assumed he'd be higher. So did I, but it's a very strong field this year. Giroux is a great story as a deadline pickup after spending his whole career with one team. Working against him: He's still only 34, and let's just say he's not the top OGWAC story on his own team. (Neither is Sergei Bobrovsky, who turned 33 this year but will still be an elite goalie for years to come, according to his contract.)
Funny he should come up. Giroux rejected a trade request to Boston instead telling the Flyers he wanted to go to Florida, presumably because he was ready to retire and that's where the old folks from up north go to do so. Or maybe it was to win the cup. Either way, he isn't retiring (presumably) and he didn't win the cup. So have fun chasing that, old man.
My pitch to Claude Giroux: The stacked Panthers won just one more playoff game than the Boston Bruins.

— Ty Anderson (@_TyAnderson) May 24, 2022
Alas, my bracket is seriously challenged.