For the last week or so, I've been trying to keep an eye on Bruins news without getting overly into it. That would explain how I've stayed away from really talking about what Don and Cam are saying right now.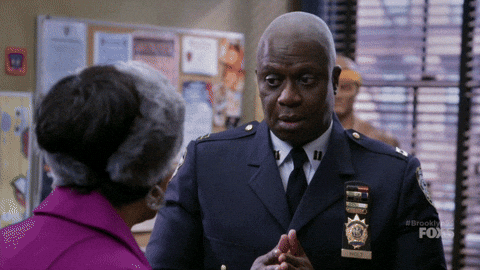 But that's okay because we have Fluto Shinzawa of The Athletic doing that for us. Fluto is embracing the doom and gloom. In his latest article (behind a paywall, sorry) he's proposing an absolute catastrophe that could happen if any number, or all, of these nine things happen.
1. Bergeron retires
2. The Bruins fail to get a replacement for Bergeron
3. Bruce Cassidy is fired
4. Pasta decides that he doesn't want to sign an extension
5. Marchy misses time due to surgery
6. Jake DeBrusk decides he still wants to be traded
7. Matt Grzelcyk is dealt but at a lesser price due to his shoulder injury/ surgery
8. The Bruins fail to find new homes for Craig Smith (playoff fade), Nick Foligno (no legs), Connor Clifton (Cliffy hockey giveth, Cliffy Hockey taketh), Tomas Nosek (lack of scoring), Erik Haula (playoff fade)
9. The Bruins cannot get a first round pick for the upcoming draft
The first 6 are all understandable without further explanation.
It's assumed that since the team has a lot of expensive LD options and they recently resigned Jakub Zboril to a two year $1.375M per deal, that the odd men out are Matt Grzelcyk and Mike Reilly. Grizz should get a better return except for that shoulder injury; it should be a 2nd for Grizz and a third for Reilly. Clearing Grizz's cap hit ($3,687,500) could help the Bruins in free agency to find another center.
Number 8 assumes that the Bruins will not extend any of these players (and there are reasons they shouldn't), so why not deal them either ahead or in season.
The last just seems to be how the Sweeney years have gone: a deadline move takes out a significant draft piece whether it's a pick or a prospect. The prospect pool is getting more and more shallow. It's great to have Lindholm locked up but we had to give up the first to get him.
It's going to be a rocky summer. Buckle up kids!