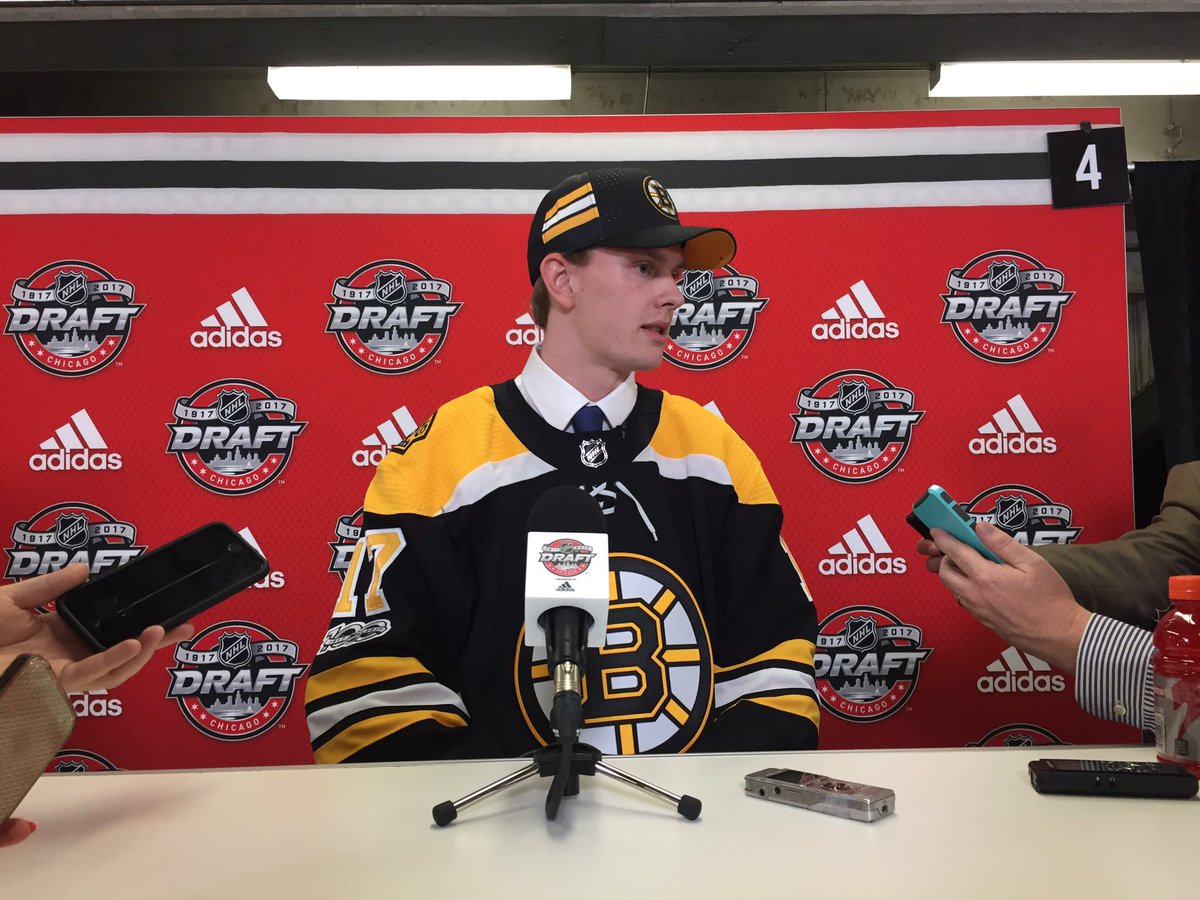 The 2017 NHL Entry Draft was held this past Friday and Saturday. The Bruins' picks:
Round 1, Pick 18: Urho Vaakanainen (D)
Round 2, Pick 53: Jack Studnicka (C)
Round 4, Pick 111: Jeremy Swayman (G)
Round 6, Pick 173: Cédric Paré (C)
Round 7, Pick 195: Victor Berglund (D)
Round 7, Pick 204: Daniel Bukac (D)
So, what can we expect out of these draft picks? As always, I highly recommend reading this article from Scott Cullen of TSN, which gives the expected value out of each pick by draft position. Warning: this article might cause you to descend into nihilism and start thinking that draft picks are worthless. What teams are hoping for is that they get two NHL players out of each draft. Not necessarily two top-quality NHL players – just at least players who make it to the NHL and play for a while. Over a 10-year period that adds up to about a roster's worth of NHL players of varying quality. Each individual draft pick may have very low odds for success, but when you look at them in aggregate – the combined chance of the picks in a draft year producing an NHL player or two – you can see the value in draft picks.