Star Trek: The Next Generation will always be one of my favorite TV shows.  Lately, the Bruins have been reminding me of the episode Cause and Effect.  In that episode, the Enterprise was caught in a time loop and keep repeating the same events that result in the Enterprise being destroyed.  The Bruins also seem to be caught in a time loop as, once again, the Bruins are headed to another lackluster finish and could miss the playoffs for their third straight season.
So tonight, Bruins, take Commander Riker's advice and decompress the main shuttle bay.  Taking Data's advice of using a tractor beam will only result in you being stuck in the time loop.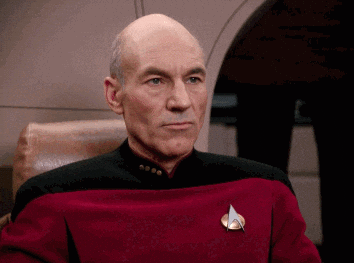 Khudobin will be making the start as Rask is day to day with a lower body injury.
Probable Lines:
Marchand – Bergeron – Backes
Stafford – Krejci- Pastrnak
Vatrano – Spooner – Acciari
Nash – Moore – Hayes
Chara – Carlo
Krug – McQuaid
The Millers